For the 5th consecutive year, HR Distinction awards will again honour the very best in the HR industry. Winning is both an affirmation of the exceptional quality of your work in the industry and among peers. Book your gala dinner table now
Contact us now for more details.
Middle managers are among the most critical group of employees, and a new report by the National Bureau of Economic Research has determined which countries are the best and worst at middle management.
But the data, which was collected over the last decade, did not just rank countries – it also found good managers tend to underestimate their company's quality while bad managers over-estimate.
The United States came in first among 33 countries, followed by Japan, Germany, Sweden and Canada.
Singapore came in 12th place, still faring better than its other Asian counterparts such as China (20th) and India (24th).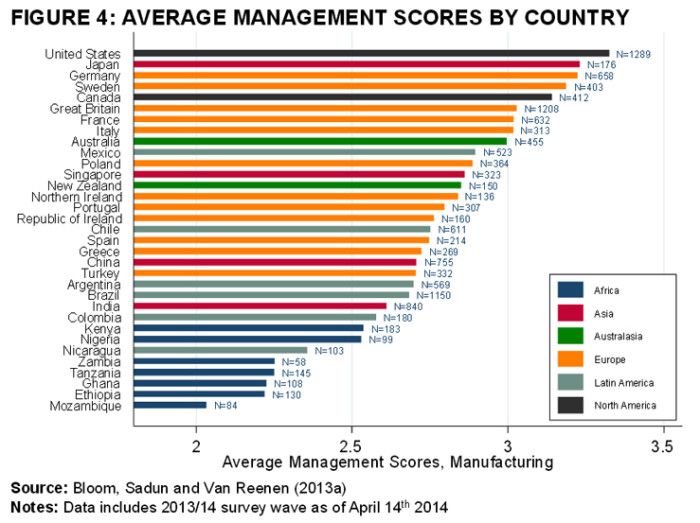 The report suggested the US' performance was a result of better managed firms being "rewarded more quickly with greater market share [while] the worse managed [were] forced to rapidly shrink and exit".
It was also found, across all countries, managers at subsidiaries of multinational companies consistently earned high scores, suggesting most organisations are able to overcome country-specific problems and allow best practices to spread.
"As economists we have focused a lot on human capital, incentives and selection through market competition. But it is likely that informational constraints and within firm co-ordination are equally important, but even harder to measure," the report said.
"Understanding these factors will help us advance the field and develop better policies for improving management and productivity."
Image: Shutterstock

Mark your calendars as the crowd's favourite candidate and employee experience conference, Talent Experience Forum is back!
Happening only in KL, Malaysia on 5 November. Register your seat because you will be hearing top insights from C-suite and senior HR leaders from Dell, Digi, GoCar, IPG Mediabrands, Nestle, Tesco, Unilever and more.