For the 5th consecutive year, HR Distinction awards will again honour the very best in the HR industry. Winning is both an affirmation of the exceptional quality of your work in the industry and among peers. Book your gala dinner table now
Contact us now for more details.
The Ministry of Manpower has released the list of Singapore's public holidays for next year, with the good news of four long weekends (with holidays either falling on a Friday or Monday) in 2018.
The three-day weekends will come over the following holidays – New Year's Day, Chinese New Year, Good Friday and Hari Raya Puasa.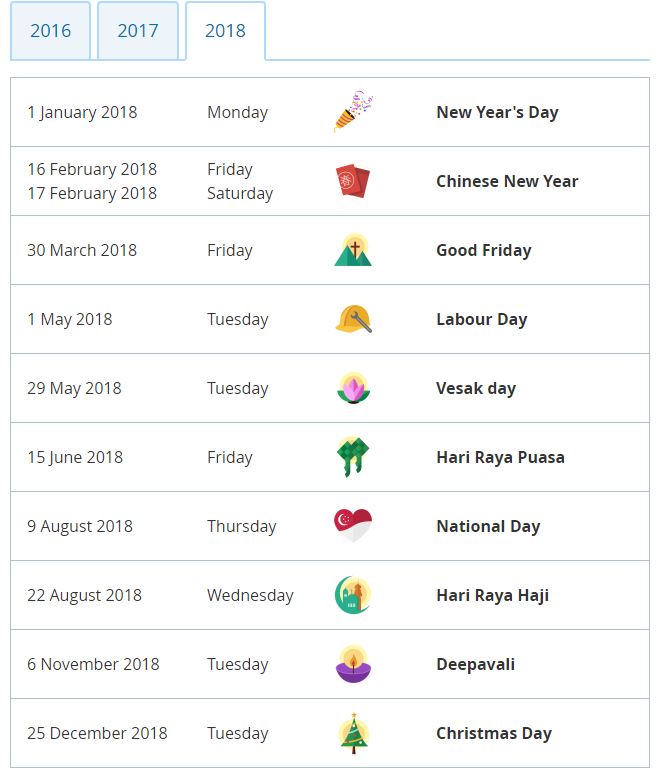 ALSO READ: 12 long weekends in Malaysia for 2018

Under the Employment Act, if a public holiday falls on a Saturday, an employee who is not required to work on a Saturday is also entitled to another day off or an extra day's salary in lieu of that public holiday.
Additionally, an employee who is required to work on a public holiday is entitled to an extra day's salary at the basic rate of pay.
ALSO READ: 2018 list of public holidays across Asia Pacific and globally