The Ministry of Manpower has released the list of Singapore's public holidays for next year, with the good news of four long weekends (with holidays either falling on a Friday or Monday) in 2018.
The three-day weekends will come over the following holidays – New Year's Day, Chinese New Year, Good Friday and Hari Raya Puasa.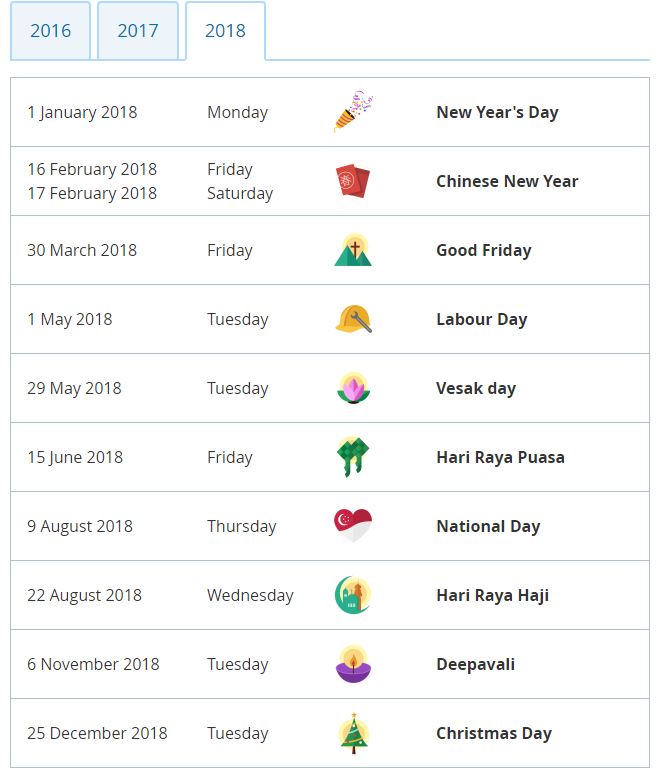 ALSO READ: Regional list of public holidays 2017
Under the Employment Act, if a public holiday falls on a Saturday, an employee who is not required to work on a Saturday is also entitled to another day off or an extra day's salary in lieu of that public holiday.
Additionally, an employee who is required to work on a public holiday is entitled to an extra day's salary at the basic rate of pay.
ALSO READ: Putrajaya announces 24 April as a new public holiday for 2017
Photo/ 123RF
Are you using the best vendors and HR solutions providers in Asia?
Human Resources only recommends companies listed in the
HR Vendors of the Year Awards.