Google lives up to its reputation of providing fun and unconventional office spaces.
It's office in Tokyo boasts wacky interior including upside-down tables on the ceiling and eye-catching Japanese festival-inspired murals, Dezeen reported.
However, our favourite is this wall that seems to be made out of blue hair.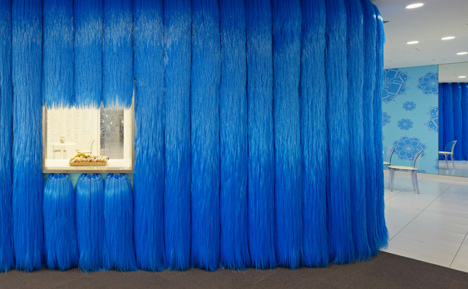 Dezeen
Don't worry, that's not human hair – it's car wash brushes.
For more cool offices, check out our Spacial Awareness album on Facebook.

Have you done anything impressive in the area of recruitment and talent acquisition? Of course you have. Don't keep it a secret, enter it into the Asia Recruitment Awards! Position your company as an employer of choice at the Asia Recruitment Awards - entries open now!