Don't miss Talent Management Asia, HR strategy conference – top HR management issues solved with cutting edge techniques from respected HR leaders. In Hong Kong, Kuala Lumpur, Philippines and Singapore in March - Register Now
LinkedIn has recently amended its privacy policy and user agreement to ban people from listing their more scandalous services online.
The changes state users must not "create profiles or provide content that promotes escort services or prostitution" even if it is legal in the country they are based.
Currently, typing "escort" into the search bar will pull up profiles of those who are actually working as escorts – bodyguards or chaperones.
Searching for "prostitute" on the networking's site online database lists profiles of mostly those in law enforcement, or those in the media industry who have worked on films about prostitutes or acted as one.
However, Business Insider reported LinkedIn has previously banned users from listing "unlawful" services.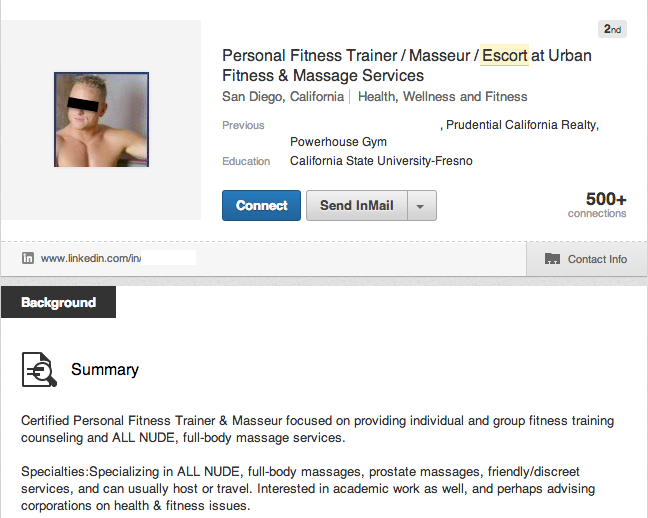 Source: Business Insider