For the 5th consecutive year, HR Distinction awards will again honour the very best in the HR industry. Winning is both an affirmation of the exceptional quality of your work in the industry and among peers. Book your gala dinner table now
Contact us now for more details.
到了2020年,Z世代(出生於1994年以後)將成為職場最主要的勞動力之一(20%),企業當務必須了解如何吸引和留住這一代員工。
根據Sodexo最新白皮書《引領Z世代從校園走到職場:院校和大學管理人員和招聘公司需要知道的事》(Guiding Gen Z from Campus to Corporate Life: What College and University Administrators and Talent Recruiters Need to Know),當問到Z世代認為事業生涯中會效力的公司數目,46%的受訪者預計僅一至三間公司,其餘五分之二(41%)則預期一至七間公司。
假設Z世代員工的職業生涯一般為45年(20歲至65歲),大部分人(46%)將在同一公司任職至少15年。
當說到對職場的期望,Sodexo的調查顯示以下數據:
43%的受訪者指出,首要考慮是從事有意義的工作,其次33%表示想效力致力履行企業社會責任(CSR)的公司。
絕大部分人(85%)認為未來專業符合其個人熱誠/興趣為重要或非常重要。
工作與生活平衡(31%)及人工高(29%)被視為決定工作生活質素良好與否的重要因素。
但當要選擇朝九晚五但人工高的工作,或是人工較低但彈性和工作與生活平衡較好的工作時,65%選擇後者。
對於企業領導的期望,35%的受訪者認為「授權和勇氣」為最重要的領導條件。
有趣的是,有別於期望定期有回饋的千禧一代,只有14%認為定期回饋非常重要,而15%認為完全不重要。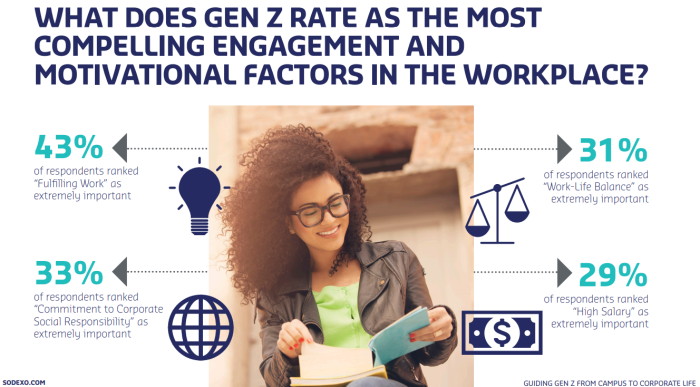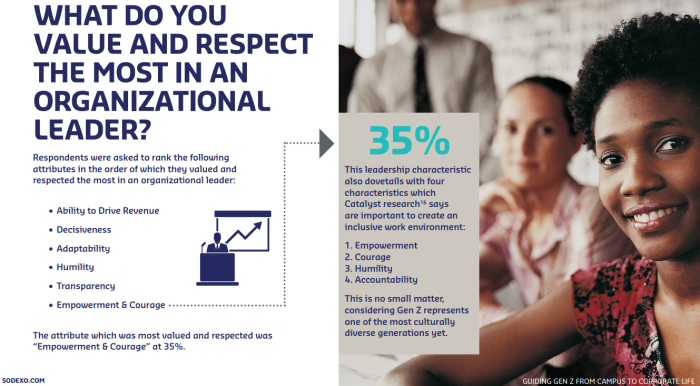 Mark your calendars as the crowd's favourite candidate and employee experience conference, Talent Experience Forum is back!
Happening only in KL, Malaysia on 5 November. Register your seat early because you will be hearing top insights from C-suite and senior HR leaders from Dell, Digi, GoCar, IPG Mediabrands, Nestle, Tesco, Unilever and more.