HR Vendors of the Year Awards is back again for its 5th year with a fascinating gala night to celebrate the best HR vendors in Hong Kong. Winning is both an affirmation of the exceptional quality of your work in the industry and among peers. Enter Awards now
Contact us now for more details.
根據一項調查顯示,港人為勞力士打工最感自豪。
YouGov推出最新YouGov BrandIndex排名,該調查訪問香港人在290間公司工作感到自豪還是尷尬。這些排名來自一年前至2018年4月30日的數據。
在一眾高級品牌名單中,高級手錶生產商勞力士在僱主聲譽排名第一,得分28.5。它領先旅遊業的四季酒店及度假村(+24.7)和支付業的VISA(23.0)。 體育用品公司Nike排名第四(20.7),銀行業的匯豐銀行就排了第五(20.2)。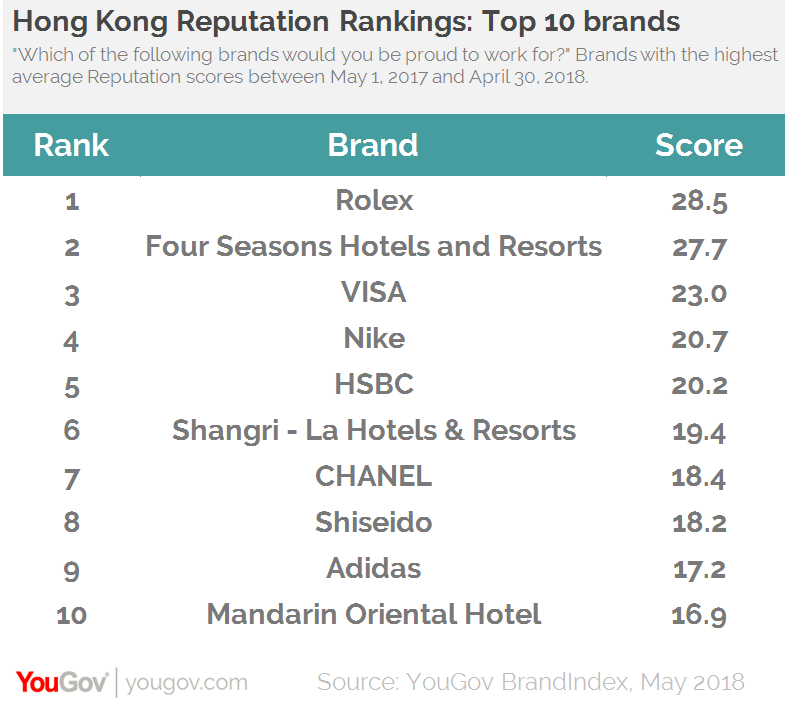 頭十名其餘位置均屬高級品牌。香格里拉酒店及度假村排第六(19.4),時裝界的Chanel排第七(18.4)。日本個人用品公司Shiseido排第八(18.2),而Adidas和文華東方酒店就分別排行第九和第十(16.9)。
YouGov亦發表了十大最佳進步品牌,大部分為為航空公司。馬來西亞航空(+4.5)表現最佳,緊隨其後為第二名的中國東方航空(+3.2)和第三名的中華航空(+3.0)。泰國國際航空和香港航空一起獲第七名(+1.8)。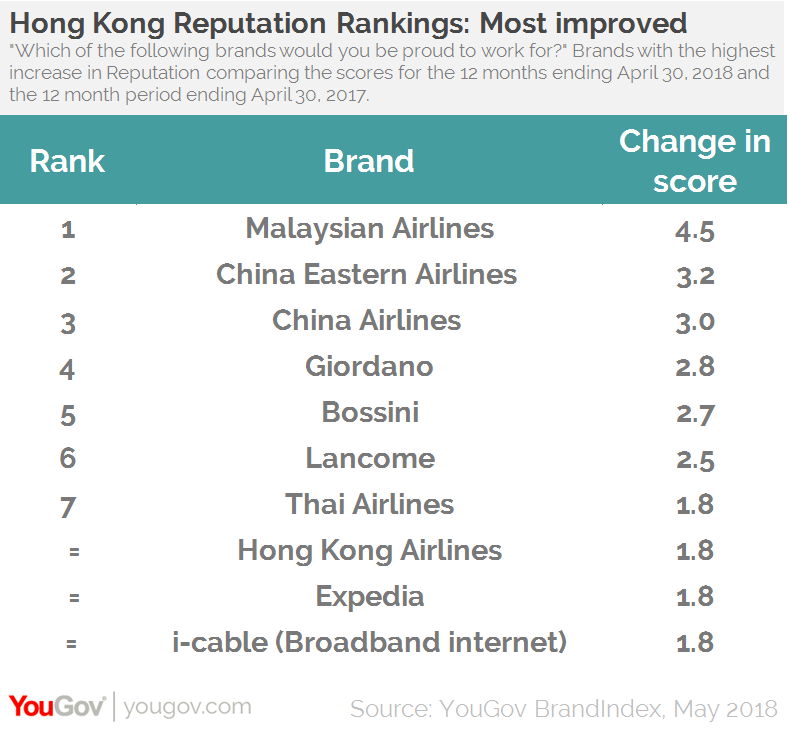 "The Asia Recruitment Award is the oscars of the recruitment industry. A display of the best of the best!"
Start your entries preparation early.
Open to both in-house recruitment & talent acquisition teams and recruitment solution providers.